We Are Problem Solvers®
Our team of Problem Solvers® can handle all of your logistic needs.
Problem Solvers® are experts in freight logistics and can figure out the most efficient, cost-effective way to ship your products, whether it be by truck, train, boat, plane or a combination.
When our Problem Solvers® take a load, they move the load. It doesn't matter how difficult it becomes or what issues arise, your shipment will get there. The old freight broker style that our competitors use will often bail if they decide the load is too hard to cover or will cost them money from their commission checks. Problem Solvers® make it happen no matter how much it costs, as Legion pays no commission, everyone is on a team with a salary to ensure our customers are taken care of with the best attention and resources. W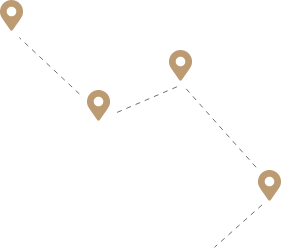 Refrigerated and frozen goods
We are experts at moving ice cream and other extreme low-temperature freight. Not many 3PLs want to deal with it because it is very temperature sensitive, and it requires a strong understanding of the specific needs of refrigerated freight. That expertise takes a long time to develop. We're invested in developing that knowledge, move dozens of trucks full of ice cream and other frozen product daily.

Multi-drop freight
If your load picks up in Vermont and stops seven times on the way to a final destination in California, then we're the 3PL people you want. We can route plan, schedule (and re-schedule, if needed!) appointments and ensure our drivers understand highly specific delivery instructions so your goods end up in the right place at the right time.

Oversize and over-dimensional freight
If it is heavy, tall, long or just awkward, we know exactly what kind of truck it can go on, and how the driver needs to secure it for safe transit. We also understand that every one of the lower 48 states has different regulations about this kind of freight, and we know how to navigate a cross-country move with a giant windmill, tank, oil pump — or anything else you can get on a truck.

High-touch freight
We are used to providing hourly updates on sensitive freight like jet engines, giving locations and ETA, but also traffic and wind-speed updates if needed. (Yes, some customers want to know wind speeds.) No matter what you need to know about the freight, we'll provide it. We may not understand why it is important, but if it is important to you, it is important to us.

Cross-border shipments
We're better at cross-border freight. Simply, Mexican border crossings are now more complicated. We've invested heavily in understanding how to cut the transit time and expedite the customs element. We also have an office in Mexico. This makes us faster, and more price competitive. Mexico isn't easy for most 3PL, but it is easy for us.