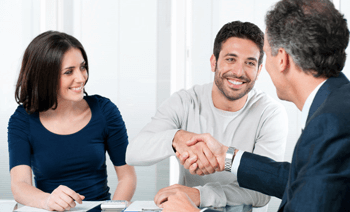 Ten years ago, when I first started brokering freight, I had a customer who made shaving cream and was trying to get it on the shelves in Bed Bath & Beyond and CVS. He'd never shipped more than a few small boxes at a time, and was suddenly looking at sending half a truckload of shaving cream across the country to a distribution center in New Jersey. This shipment was incredibly important, not only because it was his shot at national sales and distribution, but also because all his working capital was tied up in this one order. If something went wrong, if his product was damaged or lost or destroyed, or we didn't get the order to where it needed to be on time and they canceled it, he was finished.
I tell that story every time a new Problem Solver starts at Legion. It's easy, sometimes, to forget the people behind the freight. To us, because we never see them in person, the loads of vegetables or car parts or shaving cream are just abstract – they are words and numbers on paper, but not real. It helps to remind ourselves sometimes that this freight is very, very real for our customers, and sometimes it represents a lifetime of work, or someone's life savings.
We understand that what goes on our trucks isn't just freight – it's your livelihood. That helps us stay focused and do whatever it takes in order to get your freight delivered on time, and as expected. We treat your freight as if it were our own, and we update you on its progress, because we understand why it is so important for you to know where it is and when it will arrive. And as for my shaving cream customer – he got the order, and many more after that. And now, every time I walk into the drug store, I take a trip down the shaving supplies aisle so I can see his product on the shelf and know that I played some small role in getting it there.
Never forget to use the online HTML editor tools when it comes to composing or converting articles for the web.
Go Back