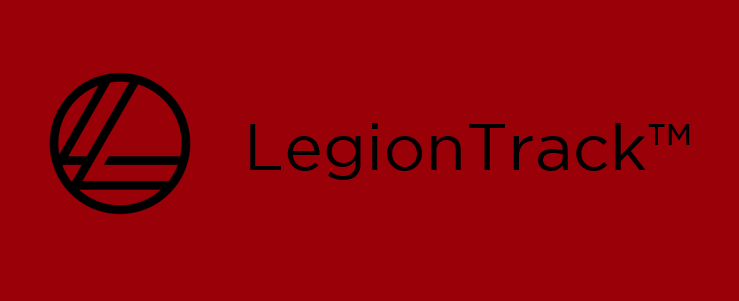 FOR IMMEDIATE RELEASE
Contact: Lacy Starling
President and Fearless Leader
lacy@jointhelegion.com
(513) 532-6652
Legion Logistics Announces LegionTrack®
Florence, KY – Legion Logistics is excited to announce the launch of their new proprietary geo-location service, LegionTrack®, which uses driver's cell phones to track all shipments in real time. Combined with their upcoming LegionEMS™ customer portal, Legion is now able to provide customers with real-time visibility of all shipments.
"This innovation allows us to provide customer service on par with much larger companies," said CEO Antony Coutsoftides. "And now, we can locate our drivers at any time without them having to take their eyes off the road, or interrupting their sleep."
Drivers working with Legion will benefit from the fact that LegionTrack™ is free to use, doesn't require the download of an app, and stops tracking them as soon as a load delivers. The system is easy, simple to use, and works across all cell networks.
"No driver wants to feel like a brokerage is watching them all the time, like Big Brother," said Coutsoftides. "We want drivers to know we are only tracking their location when they are hauling one of our loads, and we want to make it as easy as possible for our drivers."
LegionTrack™ is available now for all drivers, and the LegionEMS™ customer portal will launch in January of 2018. Both systems were developed in-house to further Legion's plan to develop and maintain industry-leading technology.
"We understand that technology, tracking, and freight visibility are the future of logistics," said Coutsoftides. "Therefore, we have focused intently on developing, launching and upgrading our technology from day one."
Legion Logistics, LLC is a service disabled veteran-owned third-party logistics provider (3PL) based in Florence, Kentucky. What all those hyphens don't tell you is that Legion is committed to exceptional customer service, fair dealings with trucking companies and an outstanding, veteran-friendly work environment. Founded in 2009, Legion specializes in full truckload, less-than-truckload, government freight, hazardous materials and produce shipping. Learn more at jointhelegion.com.
For more information please contact Lacy Starling.
Connect with us on social media!
Facebook: @LegionLogistics
Twitter: @LegionLogistics
Instagram: @LegionLogistics
Go Back