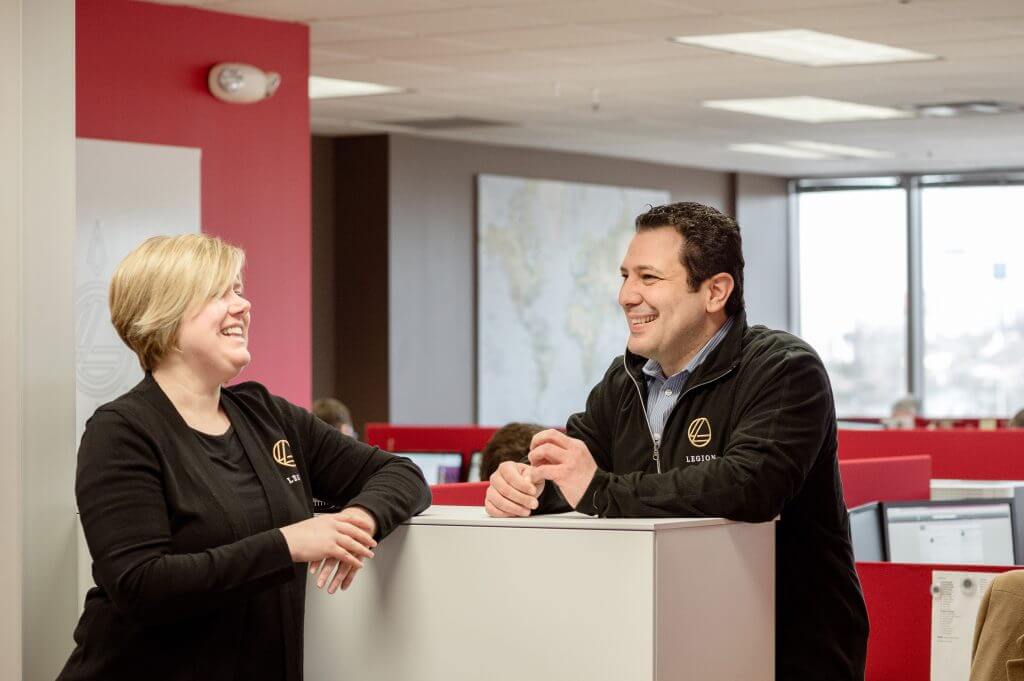 Divorced couples in reality television are having a moment. Whether it's our newly-minted President, who is a reality TV star and is twice-divorced, or Tarek and Christina El Moussa from HGTV's Flip or Flop, who are going through a very public divorce, thanks to their position as reality TV stars. (And I could write a whole other blog about how I respect that they kept their split private until it was absolutely necessary to address it.) Tony and I are no exception, apparently. Last week, a casting director for a cable television network reached out because he was working on a show about divorced couples who run businesses together.
Because I never automatically turn down the opportunity for free press, I decided to hear him out. Our first conversation was very pleasant, discussing Tony's and my relationship, how well we get along now that we are divorced, how we co-parent, how we successfully run a business, etc. I came away from the call with a positive feeling about the fact that this show would not be some drama-filled, chair-tossing trash program that makes everyone involved look terrible and the people watching at home feel better about themselves. Tony and I have always promoted the fact that we behave like adults in our relationship, and have since the beginning. We want to set an example for other divorced couples so they can see not every divorce has to be contentious or ugly.
Sadly, our second interview, this time with a producer, took a decidedly different tone. I got a sick feeling in the pit of my stomach in the first few minutes, when she told us we needed to "play up the drama" to make the show interesting. We then spent nearly an hour rehashing old issues, being coached to say insulting things about each other, and generally throwing our good relationship under the bus for the sake of "making a show interesting." I finished the interview in tears, and Tony was angry about stuff he hadn't thought about in years. It was awful.
Later that night, Tony texted me and said he didn't think we should go through with the show, since it was going to be such a gross misrepresentation of who we are as people, business owners, parents and exes. We were going to be asked to appear as though we couldn't stand each other, as if every day in the office was a fight, as if we didn't agree on our parenting, and we didn't like each other's new significant others, all of which is a lie. The next morning, I emailed the casting director and told him we were out, but to keep us in mind if they ever wanted to do a show about healthy, functioning adults who got along, ran a great business and were raising a really fantastic kid. I'm not holding my breath.
The one takeaway I did get from this experience was a further reinforcement of my impression that all reality TV is just lies. People on every show are coached, cajoled, fed lines, put into artificial situations, and generally made to be something they are not in order to garner ratings. And that's fine, as long as everyone is in on it. But most people aren't. Most people tune into these shows thinking they are going to see reality, when in fact, they are being fed something different. "Reality" TV programming is just as staged, scripted, costumed and polished as any other show on TV.
So keep that in mind the next time you tune in to HGTV, or Lifetime, or any of the other channels programmed end-to-end with "reality" shows. It may be entertaining, but it certainly isn't real.
This document has been composed with the online HTML editor. Use the online visual HTML beautifier will help you a lot while you are working on your articles.
Go Back