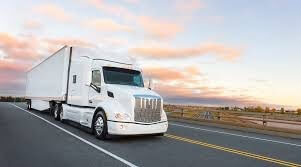 As much as you can say that Mexico is a Third World Economy, NAFTA has made it so that the United States, Canada and Mexico must maintain same technologies to provide information about loads, drivers and commodities, wherever they are in North America.
CTPAT (Customs Trade Protection Against Terrorism) Certification forces Mexican carriers to meet a strict standard and USA carriers can only give interchange agreements to Mexican carriers who are CTPAT certified. There was a Mexico-specific certification called NEEC that was almost the same as CTPAT, but it has recently been updated to the Authorized Economic Operator (OEA) certification, which combines the requirements of the CTPAT with some other, stricter requirements from around the world. If transportation companies want to be considered the best in Mexico, they need to become certified on OEA, and that includes using certain technologies.
Here are some of the technological capabilities you can expect from US, Canadian and Mexican carriers that work with cross-border shipments.
LOAD TRACKING
With these new global technologies, there is more than one way to track your loads coming to México.
GPS and GPRS on the tractor can send information over the carriers' control tower, providing up-to-date location tracking to dispatchers. Mexican carriers can also share what is called a "mirror account" that provides their customer a username and a password to get in through the internet and track their loads whenever they want.
If something unusual happens, the carrier´s control tower or driver can remotely push "panic buttons" to stop the truck. GPRS can help in places were GPS does not work using cell phone communication to locate the load. Some carriers also install additional, hidden GPS on the tractors so they can be tracked if stolen.
COMMUNICATION WITH DRIVERS
The Norma Oficial Mexicana (Official Mexican Standard), abbreviated NOM, is the name of each of a series of official, compulsory standards and regulations for diverse activities in Mexico. NOM 087 delivered on August 2018 says that now Mexican carriers have to integrate electronic logbooks on the trucks. Some of them also come with electronic devices that can communicate with the driver in the cab without using a phone. Some companies even provide special electronic devices that work as a phone, a GPS and an EDI.
JAMMER DETECTORS
Is very common to use jammers to block GPS communication. More and more truck companies in Mexico are installing jammer detectors on their trucks to prevent them being robbed or hijacked and this has become a normal practice.
EDI
More and more companies are looking for software that can provide EDI information, automatically updating customers on load status and any issues that might occur. Suppliers, such as carriers, have to be up to date with this technology since everything connects to their customers.
As you can see, there is not that much difference among US, Canadian and Mexican carriers. Legion Logistics has EDI/API integration available to all customers. Let us work with your needs on technology to get the best out of our carriers.
Go Back