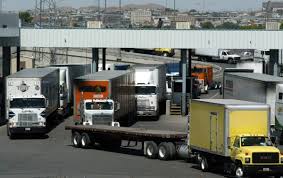 It may suprise you to know that Mexico is one of the most important US trading partners, with $557 billion USD annually, right behind Canada ($582.4 billion) and China ($363 billion), according to Forbes. Mexico has more free trade agreements (FTA's) than any other country in the world – 12 FTA's with 46 countries in Latin America. The North American Trade Agreement (NAFTA) alone has quadrupled trade volume between 1993 and 2018, growing from $297 billion to $1.23 trillion.
With the "new" NAFTA signed last year, it is even easier to do business with Mexico because all the advantages Mexico has as a trading partner: a well-trained work force, new sophisticated manufacturing capability within the country, booming automotive sector. Higher labor rates in China will further increase the volume of imports from Mexico, and a shorter supply chain from Mexico means products can arrive in just days, reducing inventory requirements and shipping costs.
According to the Bureau of Transportation Statistics (BTS), in May 2019 alone, $109.8 billion of transborder freight moved by all modes of transportation between Mexico, US and Canada, up 2.4% compared to May 2018. Rail moved $16.3 billion of freight, up 6.2%. Two of the three busiest truck ports, responsible for 46 percent of total truck freight, are in Texas: Laredo and El Paso. The top three truck commodities were computers and parts, mineral fuels, and motor vehicles and parts.
Rail moves U.S.-to-Mexico were valued at $6.6 billion in the same time period. Laredo also was the busiest U.S. rail border port, followed by Port Huron, Michigan, and Eagle Pass, Texas. BTS said the top three rail commodities were motor vehicle and parts, values at $6.1 billion; mineral fuels at $1.2 billion; and plastics at $900 million.
All of this is to say Mexico plays an enormous role in US freight transportation, and is becoming more important every year. Operating in Mexico-and shipping into and out of the country-presents a lot of advantages and Legion Logistics understands that. More of our customers are either trading with Mexico or manufacturing some or all of their finished products there, a trend that continues across all sectors of US industry. If you'd like to learn more about shipping into or out of Mexico, please feel free to reach out to our team.
Mayra Velazquez has 20 years of experience in logistics and has worked with companies such as DHL, Panalpina and Penske. Today, she is the Operations Lead for Legion Logistics Mexico.
Go Back